Icotera i5200 Series Residential GPON Open Access ONT - i5208
Icotera i5208-21
Availability: Despatched today
if ordered within the next 0 mins
Linitx Quick Code # 17466
Manufacturer SKU: i5208-21

Manufacturer: Icotera

|
|
|
|
Icotera i5208 Residential GPON Open Access ONT
At a Glance:
Vendor-independent GPON ONT
1 x 1G LAN
Hardware forwarding
Long-lifetime standard interfaces
Protocol transparent forwarding
Introducing the Icotera i5208 GPON ONT, a high-performance residential Optical Network Terminal designed to revolutionise your home network connectivity. With its advanced features and cutting-edge technology, the i5208 ensures a seamless and ultra-fast internet experience for your entire household.

Equipped with Gigabit Passive Optical Network (GPON) technology, the i5208 enables lightning-fast fiber optic connections, delivering blazing speeds and reliable internet access. Say goodbye to slow downloads, buffering videos, and laggy online gaming – the i5208 empowers you to enjoy smooth, uninterrupted connectivity.

The i5208 ensures secure and reliable network connectivity with advanced security features. With support for VLAN tagging, MAC filtering, and encryption protocols, you can protect your network from unauthorised access and keep your data safe from potential threats.

Setting up and managing your network has never been easier. The Icotera i5208 offers a user-friendly web-based management interface that allows you to customise your network settings, monitor device status, and configure advanced features effortlessly. Additionally, the device supports TR-069 and OMA-DM protocols for remote management, enabling your service provider to offer efficient support and updates.

Designed with energy efficiency in mind, the i5208 is environmentally friendly without compromising on performance. It incorporates power-saving technologies to minimise energy consumption, reducing your ecological footprint while saving you money on energy bills.
Icotera i5208 Specifications
PON INTERFACE
• GPON 2.488/1.244Gbps (DS/US)
• Wavelength: TX: 1310nm, RX: 1490nm
• G.984.1,2,3,4,5 compliant
• G.988 compliant
• Multi-vendor support
• Forward Error Correction (FEC)
• Ethernet GEM support
• AES encryption
• Dying gasp
• Class B+ optics
LAN INTERFACE
• 1 x 1G LAN
• Auto-negotiation for speed and duplex
• Integrated cable tester, detects:
- Short
- Open
- Impedance mismatch
- Cable length
LAYER 2
• 64 byte forwarding at line rate
• Jumbo 9k packets
• Forwarding up to 256 MAC addresses
• VLAN QinQ support
• VLAN 802.1ad support
• Transparent IPv6 forwarding
• Multicast support
QoS
• Support DBA in SR and NSR modes
• Support for Strict Priority and Weighted Fair Queuing
• Support for TCONTs 1 - 5
• Support up to 32 T-CONTs
• 8 Upstream/Downstream Queues configurable via OMCI
• Class of Service Based on VLAN-ID, 802.1p
• Marking/Remarking of 802.1p
• Marking/Remarking of DSCP/ToS
RF PARAMETERS
• RF output impedance 75Ω
• Frequency range: 45Mhz - 890MHz
• Slope (maximum): 5dB
• RF output level (4% OMI,
-8dBm - 0dBm): 80 ± 2dBμV
• CNR ≥ 45dB
• CSO ≥ 60dB
• CTB ≥ 60dB
• Management: via OMCI
MANAGEMENT & MONITORING
• Zero-touch configuration with OMCI provisioning
• Dual bank firmware w/ fail-safe upgrading
• Hardware watchdog
OPERATIONAL SPECIFICATIONS
• DC 12V input
• Power consumption maximum: 4.4W
• Power consumption in idle state: 2.7W
• Operating temperature: 5°C – 45°C
• Storage temperature: 5°C – 85°C
• Humidity: 5% – 95% (non-condensing)
PHYSICAL SPECIFICATIONS
• Size: 100 x 100 mm (W x H)
• Area for visible PON label right side - 16 x 30 mm for optional PON SN label
• Product SN, PON SN, FW version and MAC address label - ONT bottom
• PON LED - Connection status
• LAN LED - Link status
FIBER TERMINATIONS
• Slide-on-mechanism for easy installation
• Mountable on Schuko in-wall installation
SUPPORTED PLATFORMS
• Nokia ISAM 7330/7360
• Huawei MA5600/5800
• ZTE C320
• Other specific platforms supported on a per integrational basis, contact sales for more information.
Box Contents:
1 x Icotera i5208 ONT

1 x 12V UK PSU adapter

2 x label with PON SN


There are no reviews for this product yet.
Please note that links to other websites are beyond our control. We link in good faith and are not be responsible for their content.
Icotera i5208 Datasheet
Alternative Products
Frequently Purchased Together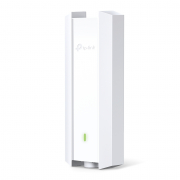 EAP610-Outdoor
TP-Link AX1800 Indoor/O
5 in stock
View Product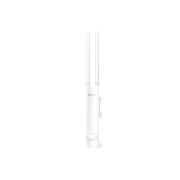 EAP225-Outdoor
TP-Link Omada AC1200 Wi
13 in stock
View Product