Ubiquiti UniFi Protect G3 Flex CCTV Cameras NVR + WiFi Installer Kit
Ubiquiti UCK-FLEX-WiFi-KIT
£912.58
Availability:Awaiting Date from Manufacturer
Linitx Quick Code # 16215
Manufacturer SKU: UCK-FLEX-WiFi-KIT

Manufacturer: Ubiquiti Inc
Quantity
1+
10+
20+
50+
100+
250+
Price
£760.48

EXC VAT

£752.88

EXC VAT

£745.27

EXC VAT

£733.86

EXC VAT

£722.46

EXC VAT

Call Us 01449 888000

|
|
|
|
UniFi Protect G3 Flex CCTV Video Camera, UniFi Cloud Key Gen 2 Plus NVR, Unifi AC Lite AP Wireless Access Point and 8 Port Managed PoE+ Gigabit Network Switch Bundle
LinITX has created a great starter bundle consisting of everything you need to provide security and wireless coverage within your home or SMB:
UniFi Cloud Key Controller Gen2 Plus with 1TB HDD
Manage your UniFi networking and video devices simultaneously with the multi-application capable UniFi Cloud Key Plus (UCK-G2-PLUS). Built from the ground up for a streamlined easy deployment, the Cloud Key Plus can be quickly connected and configured over Bluetooth using the UniFi mobile application. The integrated front display shows vital system stats for your UniFi networking hardware and UniFi video cameras. A built-in battery provides protection against power loss, helping protect your configurations and video files.
Ubiquiti UniFi G3 Flex Video Camera - 3 pack
The Ubiquiti UniFi Video Camera G3 Flex 3-Pack or UVC-G3-FLEX-3 features a wide-angle lens and 1080p video performance for expanded surveillance coverage. Designed to be as flex-ible as possible to suit any installation, the UVC-G3-FLEX can be used indoors or out doors and supports an impressive number of mounting options including desktop, wall or pole mount for both indoor and outdoor installations, ceiling mounts and more. The infrared LEDs and automatic IR cut filter provide high-quality day and night monitoring. The G3 Flex also provides an adjustable lens and swivel base for vertical and horizontal viewing angle adjustments so you'll never struggle to get the perfect frame.
Ubiquiti Unifi AC Lite AP Wireless Access Point UAP-AC-LITE
The Ubiquiti Unifi AC Lite Wireless Access Point (UAP-AC-LITE) offers dual band connectivity and the latest Wi-Fi 802.11ac technology, which gives you connection speeds up to 5 times faster than other alternatives. The UAP-AC-LITE also features a 2x2 3 dBI antenna configuration, allowing up to 867Mbps on the 5GHz band, with a range of up to 125m (400 ft). Our current stock is the UAP-AC-LITE V2 model which supports 802.3af/at.
Ubiquiti UniFi 8 Port 150W PoE Gigabit Network Switch US-8-150W
Ubiquiti Unifi 8 Port Managed PoE+ Gigabit Network Switch with SFP (US-8-150W), featuring fanless passive cooling for quiet yet powerful performance. This 8 port PoE switch gives you 10 independent switching ports ? 2 x 1 Gbps SFP ports and 8 x 10/100/1000 Mbps RJ45 Ethernet. It also supports 802.1X authentication, static and dynamic VLAN tagging, guest control, storm control, and port isolation.
*Specs and technical information can be found on the individual product pages.
There is no specification detail for this product yet.
1x Ubiquiti UniFi Cloud Key Controller Gen2 Plus with 1TB HDD
1x Ubiquiti UniFi 8 Port 150W PoE Gigabit Network Switch
3x Ubiquiti UniFi G3 Flex Video Camera
3x Ubiquiti UniFi AC Lite AP Wireless Access Point
There are no reviews for this product yet.
There are no datasheets for this product yet.
Frequently Purchased Together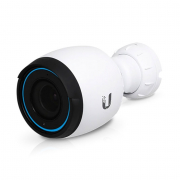 UVC-G4-PRO
Ubiquiti UniFi Protect
8 in stock
View Product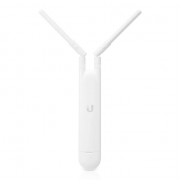 UAP-AC-M
Ubiquiti UniFi UAP AC I
902 on order
On Backorder