VSSL A.3 Multi-Zone Music Streaming Amplifier
VSSL A.3
£1,889.00
Availability: Despatched today
if ordered within the next 0 mins
Linitx Quick Code # 16542
Manufacturer SKU: A.3

Manufacturer: VSSL
Quantity
1+
10+
20+
50+
100+
250+
Price
£1,574.17

EXC VAT

£1,558.43

EXC VAT

£1,542.69

EXC VAT

£1,519.07

EXC VAT

£1,495.46

EXC VAT

Call Us 01449 888000

|
|
|
|
|
The VSSL A3 is an audiophile quality streaming amplifier that allows you to stream music up to 3 pairs of stereo speakers in 3 rooms (zones) in your house.
With full control from your existing music apps, including Apple Airplay, Google Music, Spotify, Amazon Music and many more. The VSSL A.3 fully integrates with Google Home and Amazon Alexa for convenient voice control.
The VSSL A3 Streaming Amplifier connects 3 zones (rooms) to your home audio system giving you the freedom to use any app on any device to play any audio within that zone.
The VSSL A.3 offers the convenience of connecting to your home network via Ethernet. You can effortlessly stream your favourite music to the VSSL A.3 with any device connected to the same network.
With Native Streaming abilities, use any of your favourite apps to play music straight to desired audio zones
3x3x3 streaming: three different people listening to three different songs in three different zones at the same time
No waiting for system updates - as soon as a new streaming service is available to use, you're good to go
Use your mobile phone or tablet to control each zone (room) in your home
Users are able to configure settings or add room control via the VSSL App, available on the Google Play and Apple App Store
Audiophile amplifier - you can expect the best components and latest sound technology in all of the VSSL A Series amplifiers
Ability to use the native multi-room listening features of Apple Airplay2 or Google Chromecast.
Use the VSSL App to share local inputs across multiple zones (rooms)
Reliability - offering stable speaker output at both 4Ω and 8Ω, you can rest assured your music will always be available to stream and play, shielded by auto circuit protection
Get unparalleled control over your speakers and zones with the VSSL App:
Zones: 3
Channels: 6
EQ: 7-band parametric adjustable
S/N Ratio: >101 dB a-weighted
Operating Voltage: 115-230 VAC 60/50 Hz auto switch
Frequency Response: 20-20kHz
Streaming Inputs: 3 + 1 macro party
Power Output: 50 watts/ch @ 8/4 Ω
Inputs: Network, (1) Bus Line Level. (3) Local Line Level
Outputs: (1) Selectable Line Level
Dimensions: w: 43.2cm (17″) x h: 4.4cm (1.72″) h with feet: 5.1cm (2″) x d: 26.9cm (10.6″)
Weight: 3.6kg
Rack Spaces: 1U
There is no box content detail for this product yet.
Dan
2 months ago
Great customer service even when ordering from a different country!
There are no datasheets for this product yet.
Alternative Products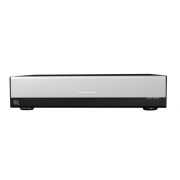 A.6
VSSL A.6 Multi-Zone Mus
4 in stock
View Product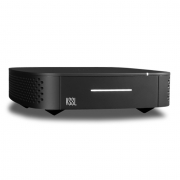 A.1
VSSL A.1 Single Zone Mu
3 in stock
View Product
Frequently Purchased Together