VSSL A.6 Multi-Zone Streaming Amplifier
VSSL A.6
£3,299.00 RRP
Availability: Despatched next working day
Linitx Quick Code # 16543
Manufacturer SKU: A.6

Manufacturer: VSSL

|
|
|
|
The VSSL A.6 Home is an audiophile quality streaming device that allows you to stream music up to 6 pairs of stereo speakers in 6 rooms (zones) in your house.
With full control from your existing music apps, including Apple Airplay, Google Music, Spotify, Amazon Music and many more. The VSSL A.6 fully integrates with Google Home and Amazon Alexa for convenient voice control.
Zones: 6
Channels: 12
EQ: 7-band parametric adjustable
S/N Ratio: >101 dB a-weighted
Operating Voltage: 115-230 VAC 60/50 Hz auto switch
Frequency Response: 20-20kHz
Streaming Inputs: 6 + 1 macro party
Power Output: 50 watts/ch @ 8/4 Ω
Inputs: Network, (2) Bus Line Level. (6) Local Line Level
Dimensions: w: 43.2cm (17″) x h: 8.8cm (3.46″) h with feet: 11.9cm (4.7″) x d: 35.5cm (14″)
Weight: 9.57kg
Outputs: (2) Selectable Line Level
Rack Spaces: 2U
There is no box content detail for this product yet.
There are no reviews for this product yet.
There are no datasheets for this product yet.
Frequently Purchased Together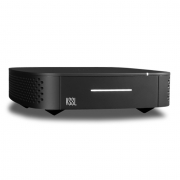 A.1
VSSL A.1 Single Zone St
19 in stock
View Product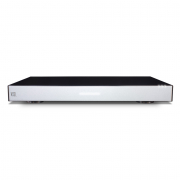 A.3
VSSL A.3 Multi-Zone Str
10 in stock
View Product