Hikvision Corner Mount Bracket - DS-1276ZJ
Hikvision DS-1276ZJ
£18.00
Availability:DISCONTINUED
Linitx Quick Code # 15413
Manufacturer SKU: DS-1276ZJ

Manufacturer: Hikvision
Quantity
1+
10+
20+
50+
100+
250+
Price
£15.00

EXC VAT

£14.85

EXC VAT

£14.70

EXC VAT

£14.48

EXC VAT

£14.25

EXC VAT

Call Us 01449 888000
This product is "End Of Life"

|
|
|
|
The Hikvision DS-1276ZJ is a corner mounting bracket for use with other Hikvision wall camera mounts. Enabling you to mount a camera directly on the corner of a building/structure for greater felid of view and reduced blind spots. Perfect for PTZ cameras.
Please Note:
The bracket should be installed on flat wall/surface.
The wall must be capable of supporting over 3 times as much as the total weight of the camera and the mount.
The maximum load capacity of the bracket is 10KG.
Specifications:
| | |
| --- | --- |
| Model | DS-1276ZJ |
| Appearance | Hik White |
| Range of Application | Wall mount brackets |
| Material | Aluminium Alloy |
| Dimensions | 126 x 105 x 250mm |
| Weight | 1950g |
There is no box content detail for this product yet.
There are no reviews for this product yet.
There are no datasheets for this product yet.
Frequently Purchased Together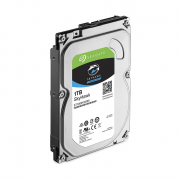 ST1000VX005
Seagate Skyhawk 3.5" 1T
2 in stock
View Product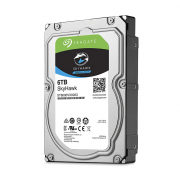 ST6000VX0023
Seagate Skyhawk 3.5" 6T
3 in stock
View Product