Hikvision Junction Box Alu Alloy - DS-1280ZJ-XS
Hikvision DS-1280ZJ-XS
£18.00
Availability:DISCONTINUED
Linitx Quick Code # 15415
Manufacturer SKU: DS-1280ZJ-XS

Manufacturer: Hikvision
Quantity
1+
10+
20+
50+
100+
250+
Price
£15.00

EXC VAT

£14.85

EXC VAT

£14.70

EXC VAT

£14.48

EXC VAT

£14.25

EXC VAT

Call Us 01449 888000
This product is "End Of Life"

|
|
|
|
The Hikvision junction box DS-1280ZJ-XS is designed for use with Hikvision/Hiwatch dome or bullet cameras. The DS-1280ZJ-XS is perfect for surface mounted cameras or cable runs, providing a deep, watertight cavity to neatly tuck away the multiple connectors to the camera.
Please Note:
The bracket should be installed on flat wall/surface.
The wall must be capable of supporting over 3 times as much as the total weight of the camera and the mount.
The maximum load capacity of the bracket is 4.5KG.
Specifications:
| | |
| --- | --- |
| Model | DS-1280ZJ-XS |
| Appearance | Hik White |
| Range of Application | Junction Box for Dome(Bullet) Camera |
| Material | Aluminium Alloy |
| Dimensions | 100 x 43.2 x 129mm |
| Weight | 320g |
There is no box content detail for this product yet.
There are no reviews for this product yet.
There are no datasheets for this product yet.
Frequently Purchased Together
NBE-M5-16
Ubiquiti airMAX NanoBea
92 in stock
View Product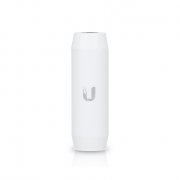 INS-3AF-I-G
Ubiquiti Instant 802.3a
107 in stock
View Product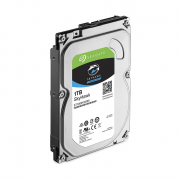 ST1000VX005
Seagate Skyhawk 3.5" 1T
3 in stock
View Product