HiWatch NVR-208M-A/8P
Hiwatch NVR-208M-A/8P
£194.40
Availability:DISCONTINUED
Linitx Quick Code # 15276
Manufacturer SKU: NVR-208M-A/8P

Manufacturer: Hiwatch
This product is "End Of Life"

|
|
|
|
The HiWatch 8 channel PoE NVR is a desktop NVR recorder manufactured by Hikvision. The NVR-208M-A/8P is part of the new HiWatch range which supports plug and play connectivity with Hikvision/HiWatch Cameras and incorporates H264+ compression for up to 50% more storage/recordings. The HiWatch range also incorporates Hikvision's Hik-connect which allows trouble free connection to the Hik-connect application for IOS & Android for mobile viewing.
Hikvision are the world leaders in CCTV development and Manufacturer they are often the first choice for security professional. Hikvision only sell into the trade to ensure a professional installation and best use of their equipment. The HiWatch series is focused at the domestic and small business market allowing plug and play DIY installation at a fraction of the cost when compared to the Hikvision enterprise range.
Features:
Connectable to the third-party network cameras
Up to 8 network cameras can be connected
H.264+ compression effectively reduces the storage space and costs by up to 50%
Full channel recording at up to 6 MP resolution
HDMI/VGA output at 1080p resolution
Up to 2-ch synchronous playback at 4 MP resolution or 4-ch at 1080p resolution
2 SATA hard disks can be connected with 4TB capacity each
HDD quota and group modes; different capacity can be assigned to different channel
Supports multiple VCA(Video Content Analytics) events detection
Smart search for the selected area in the video; and smart
playback to improve the playback efficiency
One-key operation: automatically search, modify and add IP cameras after device is activated
You can find the NVR-200 datasheet here.
Specifications:
Dimensions
385 x 315 x 52 mm
Weight
<1KG (Without HDD)
Power Supply
100 to 240 VAC
Channels
8
Compression
H.264/H264+
Recording Resolution
6MP/5MP/4MP/3MP/1080p/UXGA/720p/VGA/4CIF/DCIF/2CIF/CIF/QCIF
Monitor output
HDMI/VGA @ 1-ch, resolution:1920 x 1080/60Hz, 1600 x 1200/60Hz, 1280 x 1024/60Hz,
1280 x 720/60Hz, 1024 x 768/60Hz
Frame Rate
Main stream: 50 fps (P) / 60 fps (N)
Sub-stream: 50 fps (P) / 60 fps (N)
Decoding Capability
8-ch@720p, 5-ch@1080p
SATA Interfaces
2 SATA interfaces for 2 HDDs
Bandwidth
In: 80Mbps / Out: 80Mbps
Max Storage Size
4TB for each disk (no Drives included)
Video Content Analytics
Yes
Hik-Connect
Yes
Ports
8 independent 100 Mbps PoE network interfaces
1 RJ-45 10/100/1000 Mbps self-adaptive Ethernet interface
1 x USB 2.0
1 x USB 3.0
1 x HDMI
1 x VGA
1 x RCA Audio in
1 x RCA Audio out
Working Temperature
-10 C ~ +55 C
Working Humidity
10 % ~ 90 %
There is no box content detail for this product yet.
There are no reviews for this product yet.
There are no datasheets for this product yet.
Frequently Purchased Together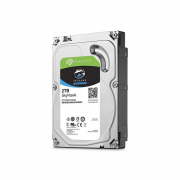 ST2000VX008
Seagate Skyhawk 3.5" 2T
1 in stock
View Product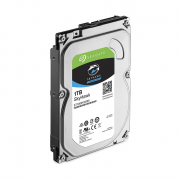 ST1000VX005
Seagate Skyhawk 3.5" 1T
1 in stock
View Product