OPEN BOX LinITX 24 Port Cat6 Patch Panel - UT-899544
LinITX UT-899544-OPEN
£18.00
Availability:Awaiting Date from Manufacturer
Linitx Quick Code # 16207
Manufacturer SKU: UT-899544-OPEN

Manufacturer: LinITX

|
|
|
|
Open Box - Please note that this is an "open box" product, this means that outer packaging may be unsealed or show minor cosmetic damage. All open box items are checked and tested on site before sale. Any imperfections to the actual product will be noted in the description.
LinITX 24 Port Cat6 Patch Panel - UT-899544
The UT-899544 is a 1u, 24 port rack mountable Cat6 patch panel, ideal for use as a network and cable management solution. This product offers a neat and effective, clearly labelled Cat6 pass through panel perfect for the core of any network.
Features:
Meets the TIA/EIA-568-B.2 Category 6 Channel Testing Performance requirements
Support T568 A&B wiring & easy installation
Dual IDC Connector can accept 22-26 AWG solid and stranded UTP cables
Compatible with 110 or Krone Tools
19 inch rack mountable
Cable management bar included
There is no specification detail for this product yet.
There is no box content detail for this product yet.
There are no reviews for this product yet.
There are no datasheets for this product yet.
Frequently Purchased Together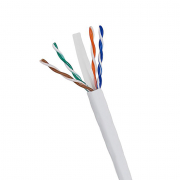 UC-C6-CMR-1M
UniFi CAT6 Cable - UC-C
0 in stock
View Product

UT-240-W
RJ45 Connector Snagless
80 in stock
View Product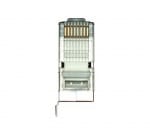 TC-CON
Ubiquiti TOUGHCable RJ4
2347 in stock
View Product