OPEN BOX Teltonika RUTX12 Dual LTE Cat 6 WiFi Router - RUTX12000300
Teltonika RUTX12000300-OPEN
£312.00
Availability:Awaiting Date from Manufacturer
Linitx Quick Code # 16890
Manufacturer SKU: RUTX12000300-OPEN

Manufacturer: Teltonika

|
|
|
|
Open Box - Please note that this is an "open box" product, this means that outer packaging may be unsealed or show minor cosmetic damage. All open box items are checked and tested on site before sale. Any imperfections to the actual product will be noted in the description.
Teltonika RUTX12 Dual LTE Cat 6 WiFi Router
The Teltonika RUTX12 is the first dual LTE capable router from teltonika supporting speeds up to 600 Mbps with load balancing feature. Equipped with Dual-SIM, 5 x Gigabit Ethernet ports, Dual-Band AC WiFi, Bluetooth LE and USB interfaces. RUTX12 comes with all RutOS software and security features. This device is perfect for advanced Industrial and Enterprise applications. Unlike the RUTX09 the RUTX12 comes equipped dual band wave 2 801.11 ac WiFi for speeds of up to 867Mbps.
Next Dual Gen LTE support- Enjoy the freedom of an LTE internet connection, whether it's a camping trip, your home or office, a car journey or public transport the RUTX12 has you covered. This compact router supports high speed LTE CAT6, which provides speeds of up to 300 Mbps or 600Mbps with load balancing.
Wireless network- With built-in WiFi connectivity you can free yourself from cumbersome Ethernet-based on-site maintenance and streamline your installation with one less device. The RUTX12 can also provide client WiFi connectivity.
Dual-SIM slots- The Teltonika RUTX12 provides peace of mind with seamless connectivity redundancy through Dual-SIM failover or load balancing with dual LTE.
RMS support- Manage your network of routers remotely. With the support of the centralised Teltonika Remote Management System you will be able to access, control and monitor all of your routers within a single platform.
RutOS- The RUTX12 run on the RUTOS operating system which is easy to use, secure and feature rich OpenWrt based Operating System
You can find the RUTX12 datasheet here.
Mobile
Mobile module
2 x 4G (LTE) – Cat 6 DL up to 300 Mbps, 3G up to 42 Mbps
SIM switch
2 SIM cards, one for each mobile module, auto switch cases: weak signal, data limit, SMS limit, roaming, no network, network denied, data connection fail, SIM idle protection (planned)
Status
Signal strength, SINR, RSRP, RSRQ, Bytes sent/received, Mobile module in use
Bridge Planned for future Firmware
Direct connection (bridge) between mobile ISP and device on LAN
SMS
SMS status, SMS configuration, send/read SMS via HTTP POST/GET, Email to SMS, SMS to Email, SMS to TTP, SMS to SMS, SMS auto replay, scheduled SMS (planned), SMPP (planned)
Black/White list
Operator black/white list
Multiple PDN (optional)
Possibility to use different PDNs for multiple network access and services
Band Management
Band lock, Used band status display
APN
Auto APN
Bridge mode
Direct connection (bridge) between mobile ISP and device on LAN
WIRELESS
Wireless mode
802.11ac (WiFi 5) with data transmission rates up to 867 Mbps (Dual Band, MU-MIMO), 802.11r fast transition, Access Point (AP), Station (STA)
WiFi security
WPA2-Enterprise-PEAP, WPA2-PSK, WPA-PSK, WEP; AES-CCMP, TKIP, Auto Cipher modes, client separation
ESSID
ESSID stealth mode
Wireless Hotspot
Captive portal (Hotspot), internal/external Radius server, built in customizable landing page
ETHERNET
WAN
1 x WAN port (can be configured to LAN) 10/100/1000 Mbps, comply IEEE 802.3, IEEE 802.3u, 802.3az standards, supports auto MDI/MDIX crossover
LAN
4 x LAN ports, 10/100/1000 Mbps, comply IEEE 802.3, IEEE 802.3u, 802.3az standards, supports auto MDI/MDIX crossover
BLUETOOTH
Bluetooth LE
Bluetooth low energy (LE) for short range communication
NETWORK
Routing
Static routing, Dynamic routing (BGP, OSPF v2, RIP v1/v2)
NetSnapper (optional)
Mobile connection management, data compression VPN client (not available in standard FW)
Network protocols
CP, UDP, IPv4, IPv6, ICMP, NTP, DNS, HTTP, HTTPS, FTP, SMTP, SSL v3, TLS, ARP, VRRP, PPP, PPPoE, UPNP, SSH, DHCP, Telnet, SMNP, MQTT
VoIP passthrough support
H.323 and SIP-alg protocol NAT helpers, allowing proper routing of VoIP packets
Connection monitoring
Ping Reboot, Wget reboot, Periodic Reboot, LCP and ICMP for link inspection
DHCP
Static and dynamic IP allocation, DHCP Relay, Relayd
Firewall
Port forward, traffic rules, custom rules
QoS
Traffic priority queuing by source/destination, service, protocol or port, WMM, 802.11e
DDNS
Supported >25 service providers, others can be configured manually
Network backup
VRRP, Mobile and Wired WAN options, each of which can be used as backup, using automatic Failover
Load balancing
Balance your internet traffic over multiple WAN connections
SSHFS (optional)
Possibility to mount remote file system via SSH protocol (not available in standard FW)
SECURITY
Authetication
Pre-shared key, digital certificates, X.509 certificates
Firewall
Pre-configured firewall rules can be enabled via web-ui, unlimited firewall configuration via CLI; DMZ; NAT; NAT-T
Atack prevention
DDOS prevention (SYN flood protection, SSH attack prevention, HTTP/HTTPS attack prevention), port scan prevention ( SYN-FIN, SYN-RST, X-mas, NULL flags, FIN scan attacks)
VLAN
Port based and tag based VLAN separation
Mobile quota control
Custom data limits for both SIM cards
WEB filter
Blacklist for blocking out unwanted websites, whitelist for specifying allowed sites only
Access control
Flexible access control of TCP, UDP, ICMP packets, MAC address filter
VPN
OpenVPN
Multiple clients and server can be running simultaneously, 12 encryption methods
OpenVPN Encryption
DES-CBC, RC2-CBC, DES-EDE-CBC, DES-EDE3-CBC, DESX-CBC, BF-CBC, RC2-40-CBC, CAST5-CBC, RC2-64-CBC, AES-128-CBC, AES-192-CBC, AES-256-CBC
IPsec
IKEv1, IKEv2, supports up to 4x VPN IPsec tunnels (instances), with 5 encryption methods (DES, 3DES, AES128, AES192, AES256)
GRE
GRE tunnel
PPTP, L2TP
Client/Server services can run simultaneously
Stunnel
Proxy designed to add TLS encryption functionality to existing clients and servers without any changes in the program's code
DMVPN
Method of building scalable IPsec VPNs
SSTP
SSTP client instance support
MONITORING & MANAGEMENT
WEB UI
HTTP/HTTPS, status, configuration, FW update, CLI, troubleshoot, event log, system log, kernel log
FOTA
Firmware update from server, automatic notification
SSH
SSH (v1, v2)
SMS
SMS status, SMS configuration, send/read SMS via HTTP POST/GET
Call
Reboot, Status, Mobile data on/off, Output on/off
TR-069
OpenACS, EasyCwmp, ACSLite, tGem, LibreACS, GenieACS, FreeACS, LibCWMP, Friendly tech, AVsystems
SNMP
SNMP (v1, v2, v3), SNMP trap
RMS
Teltonika Remote Management System (RMS)
IoT PLATFORMS
Clouds of things
Allows monitoring of: Device data, Mobile data, Network info, Availability
ThingWorx
Allows monitoring of: WAN Type, WAN IP Mobile Operator Name, Mobile Signal Strength, Mobile Network Type
Cumulocity
Allows monitoring of: Device Model, Revision and Serial Number, Mobile Cell ID, ICCID, IMEI, Connection Type, Operator, Signal Strength, WAN Type and IP
Azure IoT Hub
Can send device IP, Number of bytes send/received/ 3G connection state, Network link state, IMEI, ICCID, Model, Manufacturer, Serial, Revision, IMSI, Sim State, PIN state, GSM signal, WCDMA RSCP, WCDMA EC/IO, LTE RSRP, LTE SINR, LTE RSRQ, CELL ID, Operator, Operator number, Connection type, Temperature, PIN count to Azure IoT Hub server
SYSTEM CHARACTERISTICS
CPU
Quad-core ARM Cortex A7, 717 MHz
RAM
256 MB, DDR3
FLASH memory
256 MB SPI Flash
LOCATION TRACKING
GNSS
GPS, GLONASS, BeiDou, Galileo and QZSS
Coordinates
GNSS coordinates via WebUI, SMS, TAVL, RMS
Mobile Network Geolocation
Location without using GPS, get approximate location based on mobile tower on RMS
Geofencing
Configurable multiple geofence zones
POWER
Connector
4 pin industrial DC power socket
Input voltage range
9 – 50 VDC, reverse polarity protection, voltage surge/transient protection
PoE (passive)
Passive PoE. Possibility to power up through LAN1 port, not compatible with IEEE802.3af and 802.3at standards
Power consumption
Idle: <4 W, Max: <22 W
PHYSICAL INTERFACES (PORTS, LEDS, ANTENNAS, BUTTONS, SIM)
Ethernet
5 x RJ45 ports, 10/100/1000 Mbps
I/Os
1 Digital Input, 1 Digital Output on 4 pin power connector
Status LEDs
6 x connection status LEDs, 6 x connection strength LEDs, 10 x Ethernet port status LEDs, 4 x WAN status LEDs, 1x Power LED, 2.4G and 5G WiFi LEDs
SIM
2 x SIM slots (Mini SIM - 2FF), 1.8 V/3 V, external SIM holders
Power
4 pin industrial DC power socket
Antennas
4 x SMA for LTE, 2 x RP-SMA for WiFi, 1 x RP-SMA for Bluetooth, 1 x SMA for GNNS
USB
USB A port for external devices
Reset
Reboot/User default reset/Factory reset button
PHYSICAL SPECIFICATION
Casing material
Full aluminium housing
Dimensions
95 x 132 x 44 mm (L x W x H)
Weight
540 g
Mounting options
DIN rail (can be mounted on two sides), flat surface placement
OPERATING ENVIRONMENT
Operating temperature
-40 C to 75 C
Operating humidity
10% to 90% non-condensing
REGULATORY & TYPE APPROVALS
Regulatory
CE/RED, EAC, RoHS, WEEE
There is no box content detail for this product yet.
There are no reviews for this product yet.
There are no datasheets for this product yet.
Frequently Purchased Together
PR2FK20M
Teltonika 4 Pin Power C
30 in stock
View Product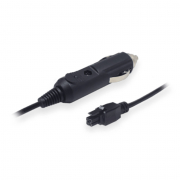 PR2AM20M
Teltonika Automotive Po
0 in stock
View Product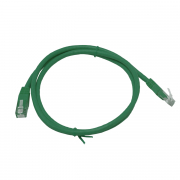 ERT-601G
LinITX Pro Series CAT6
24 in stock
View Product