RF elements TwistPort Adaptor for Rocket 5ac Prism - TP-ADAP-R5AC-PRISM
RF elements TP-ADAP-R5AC-PRISM
DISCONTINUED
0 available

Replaced by TPA-PAF
£40.80
Availability:DISCONTINUED
Linitx Quick Code # 15004
Manufacturer SKU: TP-ADAP-R5AC-PRISM

Manufacturer: RF elements
Quantity
1+
10+
20+
50+
100+
250+
Price
£34.00

EXC VAT

£33.66

EXC VAT

£33.32

EXC VAT

£32.81

EXC VAT

£32.30

EXC VAT

Call Us 01449 724255
This product is "End Of Life"

|
|
|
|
The TwistPort Adaptor for the latest Rocket 5AC Prism is now available so you can connect it to any TwistPort antenna. The GPS antenna connector is located on the bottom of the Adaptor. Installation is smooth and effortless. The TwistPort Adaptor for the Rocket 5AC Prism covers an ultra-wideband spectrum from 5180 MHz to 6400 MHz.
RF Elements TwistPort Adaptors allow some of the most popular connectorised radios and RouterBoards from the likes of Ubiquiti Networks and MikroTik to be compatible with any TwistPort antennas. They are the key to the entire TwistPort ecosystem with all its benefits - low loss, high scalability, easy co-location, simple deployment and easy maintenance.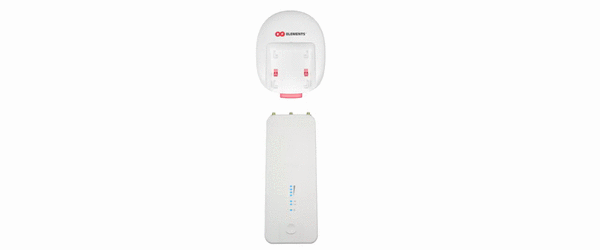 TP-ADAP-R5AC-PRISM


Antenna Connection
TwistPort - Quick Locking Waveguide Port
Radio Connection
2x Slide-On RP-SMA and 2x RP-SMA for GPS
Materials
Insert - Aluminium Alloy. Adaptor - UV stabilized and weather resistant ABS plastic
Flame Rating
UL 94 HB
Temperature
-40C to +60C (-40F to +140F)
Wind Survival
160 km/h
Weight
0.36 Kg /0.8 lbs - single unit
Frequency Range
5180 - 6400 MHz
Polarisation
Dual Linear H + V
VSWR Max
1.8
Impedance
50 Ohm
There is no box content detail for this product yet.
There are no reviews for this product yet.
There are no datasheets for this product yet.
Frequently Purchased Together