RF elements Array Sector Antenna 2.4GHz, 14 dBi - AS-2-14
RF elements AS-2-14
£182.40
Availability: Despatched next working day
Linitx Quick Code # 16667
Manufacturer SKU: AS-2-14

Manufacturer: RF elements
Quantity
1+
10+
20+
50+
100+
250+
Price
£152.00

EXC VAT

£150.48

EXC VAT

£148.96

EXC VAT

£146.68

EXC VAT

£144.40

EXC VAT

Call Us 01449 888000

|
|
|
|
RF elements Array Sector Antenna 2.4GHz, 14 dBi - AS-2-14
The AS-2-14 from RF elements is a 14dBi 2.4Ghz Array Sector Antenna that provides carrier class performance, colocation capabilities and easy installation in a cost effective package for unlicensed frequency bands.
The AS-2-14 also integrates RF elements patented frequency selective BackShield surface which attenuates both the azimuth side lobes and back lobe to reduce interference and maximise performance where it is needed.
The antenna is made from light-weight, high-quality, non-corrosive materials to ensure long-lasting performance, with a stable gain in both horizontal and vertical polarisation offering reliable operation regardless of which channel is used.

AS-2-14


Physical
Antenna Connection
2x RP-SMA on integrated semi-flex pigtails
Antenna Type
Patch Array Sector
Materials
UV Resistant ABS Plastic, Aluminium Alloy, Stainless Steel
Enviromental
IP55
Temperature
-35°C to +60°C
Wind Survival
160 km/hour
Wind Loading
160 N at 160 km/hour
Electrical Downtilt
0°
Pole Mounting Diameter
40-80 mm. Recommend as close to 80 mm as possible
Weight
3.7 kg
Dimensions
160 x 804 x 257mm
PERFORMANCE
Frequency Range
2400 - 2484 MHz
Gain
14 dBi
Polarization
Dual Linear H + V
Azimuth Beam Width -3 dB
H 71° / V 80°
Elevation Beam Width -3 dB
H 15° / V 15°
Azimuth Beam Width -6 dB
H 112° / V 112°
Elevation Beam Width -6 dB
H 21° / V 21°
Front-to-Back Ratio (Min)
21 dB
Beam Efficiency*
88 %
Cross Pol Isolation
H 30 dB / V 30 dB
Impedance
50 Ohm
VSWR Max
1.6
VSWR Typical
1.4
Isolation Between Ports
35 dB
COMPATIBLE WIRELESS PLATFORMS
RF elements
StationBox S, StationBox S CARRIER CLASS, RockShield
Cambium Networks
ePMP 1000AP and CSM*1
MikroTik
BaseBox*2, NetBox*2, NetMetal*2
Ubiquiti Networks
Rocket M2, Rocket 2AC Prism
TP-Link
Pharos WBS210
*main beam defined up to first null
*1With EasyBracket for ePMP
*2With EasyBracket 912
1x Array Sector
1x Bracket top
1x Bracket Bottom
2x Pole Mount Bracket
1x Radio Cover
Mounting Screws
There are no reviews for this product yet.
There are no datasheets for this product yet.
Frequently Purchased Together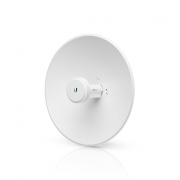 PBE-2AC-400
Ubiquiti airMAX PowerBe
3 in stock
View Product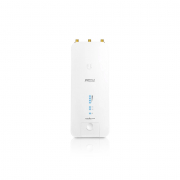 R2AC-Prism
Ubiquiti airMAX Rocket
20 in stock
View Product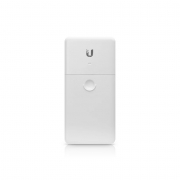 N-SW
Ubiquiti NanoSwitch 4 P
40 on order
On Backorder