Teltonika Telematics FMC003 4G LTE Cat1 OBD GNSS Bluetooth Advanced GPS Tracker - FMC003X4NJ01
Teltonika Telematics FMC003X4NJ01
£92.40
Availability: Despatched today
if ordered within the next 0 mins
Linitx Quick Code # 17218
Manufacturer SKU: FMC003X4NJ01

Manufacturer: Teltonika Telematics
Quantity
1+
10+
20+
50+
100+
250+
Price
£77.00

EXC VAT

£76.23

EXC VAT

£75.46

EXC VAT

£74.31

EXC VAT

£73.15

EXC VAT

Call Us 01449 888000

|
|
|
|
Teltonika FMC003 4G LTE Cat1 OBD GNSS Bluetooth Advanced GPS Tracker

Introducing the Teltonika FMC003 - a Plug'n'Play LTE CAT1 mobile tracking device, dedicated to a number of advanced OBD applications.
The Teltonika FMC003 has the ability to read OEM parameters (PIDs) via the integrated OBD port. With the FMC003, you will be able to read real Odometer and real Fuel Level data. The FMC003 includes a list of supported vehicles and data list, which enables users to know what data can be read from a specific vehicle.
Teltonika FMC003 offers a wide range of use cases – including fleet management of light commercial vehicles, driver log-book, insurance telematics (UBI), car rental & leasing and more.
Features:
Uses: Green Driving, Over Speeding detection, Jamming detection, GNSS Fuel Counter, Excessive Idling detection, Unplug detection, Towing detection, Crash detection
Auto Geofence, Manual Geofence, Trip

GPS Sleep, Online Deep Sleep, Deep Sleep, Ultra Deep Sleep

FOTA Web, FOTA, Teltonika Configurator (USB, Bluetooth), FMBT mobile application (Configuration)

SMS Configuration, Events, Debug

GPRS commands, Configuration, Debug

Time Synchronization: GPS, NITZ, NTP

Fuel monitoring: OBD II

Ignition detection, Accelerometer, External Power Voltage, Engine RPM

MODULE
Name
Teltonika TM2500, MeiG SLM320-E, MeiG SLM320-LA
Technology
LTE(CaT1)/2G(GSM/GPRS)/GNSS/BLUETOOTH
GNSS
GNSS
GPS, GLONASS, GALILEO, BEIDOU, SBAS, QZSS, DGPS, AGPS
Receiver
33 channel
Tracking sensitivity
-165 dBM
Accuracy
< 2.5m CEP
Hot start
< 1 s
Warm start
< 25 s
Cold start
< 35 s
CELLULAR
Technology
GSM
2G bands
GSM: B2/B3/B5/B8
4G bands
SLM320-E: LTE FDD: B1/B3/B7/B8/B20/B28 LTE-TDD:B38/B40/B41 SLM320-LA: LTE FDD: B1/B2/B3/B4/B5/B7/B8/B20/B28 LTE-TDD:B40
Data transfer
LTE:LTE FDD: Max 10Mbps (DL)/Max 5Mbps (UL) LTE TDD: Max 8Mbps (DL)/Max 2Mbps (UL) GSM:GPRS: Max 85.6Kbps (DL)/Max 85.6Kbps (UL)
Data support
SMS (text/data)
POWER
Supply voltage range
10 - 30 V DC with overvoltage protection
Back-up battery
170 mAh Li-Ion battery 3.7 V (0.63 Wh)
BLUETOOTH
Specification
4.0 + LE
Supported peripherals
Temperature and Humidity sensor, Inateck Barcode Scanner, Universal BLE sensors support
OBD INTERFACE
Data
K-Line, CAN bus data
Data reading
Up to 32 vehicle onboard parameters, supported OBD protocols:
ISO 9141-2 (5 baud init, 10.4 kbaud)
ISO 14230-4 KWP (5 baud init, 10.4 kbaud)
ISO 14230-4 KWP (fast init, 10.4 kbaud)
ISO 15765-4 CAN (11 bit ID, 250 kbaud)
ISO 15765-4 CAN (11 bit ID, 500 kbaud)
ISO 15765-4 CAN (29 bit ID, 250 kbaud)
ISO 15765-4 CAN (29 bit ID, 500 kbaud)
INTERFACE
Connection
OBDII Socket
GNSS antenna
Internal High Gain
Cellular antenna
Internal High Gain
USB
2.0 Micro-USB
LED indication
2 status LED lights
SIM
Micro-SIM
Memory
128MB internal flash memory
PHYSICAL SPECIFICATION
Dimensions
67,2 x 49,6 x 25 mm (L x W x H)
Weight
63 g
OPERATING ENVIRONMENT
Operating temperature (without battery)
-40 °C to +85 °C
Storage temperature (without battery)
-40 °C to +85 °C
Operating humidity
5% to 95% non-condensing
Ingress Protection Rating
IP41
Battery charge temperature
+10 °C to +45 °C
Battery discharge temperature
-20 °C to +60 °C
Battery storage temperature
-20 °C to +45 °C for 1 month
-20 °C to +35 °C for 6 months
There are no reviews for this product yet.


Please note that links to other websites are beyond our control. We link in good faith and are not be responsible for their content.




Frequently Purchased Together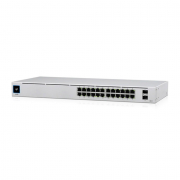 USW-24-POE
Ubiquiti UniFi 24 Port
83 in stock
View Product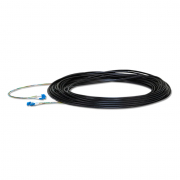 FC-SM-300
Ubiquiti Fiber Cable Si
4 in stock
View Product