Ubiquiti UniFi Access NFC Smart Fob - UA-Pocket (10 Pack)
Ubiquiti UA-Pocket
£102.00
Availability: Despatched today
if ordered within the next 0 mins
Linitx Quick Code # 17406
Manufacturer SKU: UA-Pocket

Manufacturer: Ubiquiti Inc
Quantity
1+
10+
20+
50+
100+
250+
Price
£85.00

EXC VAT

£84.15

EXC VAT

£83.30

EXC VAT

£82.03

EXC VAT

£80.75

EXC VAT

Call Us 01449 888000

|
|
|
|
Ubiquiti UniFi Access NFC Smart Fob - UA-Pocket (10 Pack)
Introducing the Ubiquiti UniFi Access NFC Smart Fob, your key to seamless access control and enhanced security. Designed with convenience and reliability in mind, this compact and stylish smart fob is a must-have accessory for modern access management systems.
The UniFi UA-Pocket offers a simple yet powerful way to streamline your everyday operations. With just a tap, you can effortlessly grant or revoke access to authorized personnel, ensuring optimal security for your premises. Gone are the days of juggling multiple keys or remembering complex passcodes. The NFC technology embedded within this fob enables quick and hassle-free authentication, making access control a breeze.
Built to last, the UniFi Access UA-Pocket is crafted from durable materials that can withstand the demands of daily use. Its sleek and lightweight design fits comfortably on your keychain or in your pocket, providing easy access whenever you need it.

Seamless integration is at the core of the UniFi Access ecosystem, and this smart fob is no exception. It effortlessly integrates with the UniFi Access platform, allowing you to manage and monitor your access control system from a central hub. With advanced features such as real-time activity logs and customizable access schedules, you have complete control over who enters your premises and when.
Features:
Highly secure NFC smart fob
Multi-layer encryption
Proprietary UniFi Access security protocols.
Waterproof, IP54-rated casing
(10) UA Pockets per pack

Technical Specifications:
Mechanical
Dimensions
84 x 39 x 7.4 mm (3.3 x 1.5 x 0.29")
Weight
16 g (0.56 oz)
Enclosure material
Polycarbonate, stainless steel, silicone rubber
Weatherproofing
IP54
Hardware
NFC frequency
13.56 MHz
NFC technology
ISO/IEC 14443 Type A
MIFARE DESFire EV3 4K
UniFi Access Proprietary Security Protocol
Operating temperature
-10 to 45° C (14 to 113° F)
Operating humidity
10 to 90% noncondensing
Certification
CE
There is no box content detail for this product yet.
There are no reviews for this product yet.
Frequently Purchased Together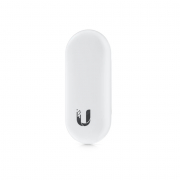 UA-Reader-Lite
Ubiquiti UniFi Access R
48 in stock
View Product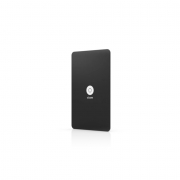 UA-Card
Ubiquiti UniFi Access C
6 in stock
View Product