Wireless Instruments Small IP52 Outdoor Weatherproof Enclosure - WiBOX Small
Wireless Instruments WiBOX-Small
£18.00
Availability: Despatched next working day
Linitx Quick Code # 16812
Manufacturer SKU: WiBOX-Small

Manufacturer: Wireless Instruments
Quantity
1+
10+
20+
50+
100+
250+
Price
£15.00

EXC VAT

£14.85

EXC VAT

£14.70

EXC VAT

£14.48

EXC VAT

£14.25

EXC VAT

Call Us 01449 888000

|
|
|
|
Wireless Instruments Small IP52 Enclosure - WiBOX Small
The WiBox Small is part of the WiBox enclosure family from Wireless Instruments designed to house electronic boards allowing them to be used in an outdoor environment.
The WiBox Small is built from a UV resistant ABS plastic which provides an IP52 rating for resistance from dust and rain to keep the board inside protected from the elements.
Features:
Large and voluminous for radio equipment installation
IP52 rated for protection against dust and rain
Wall or Pole mounting
Includes weatherproof RJ45 port
Grounds cable system for protection against lighting strikes
36 Months Warranty*
Made for MikroTik certified
*Returns during warranty period will be handled directly by LinITX within the first 12 months. Any warranty claims after the first 12 months will then require manufacturer approval.

WiBox Small


Outer dimensions
160 x 160 x 216 mm
Inner dimensions
150 x 170 x 60 mm
Weight
0.65 kg
Connector
RJ45
Material
ABS (UV Resistant)
Operating temperature
from -40°C to 80°C
Package Contents:
1 x WiBox Small
1 x Mounting Bracket (and screws)
4 x Adhesive mounting plates (and screws)
1 x Weatherproof RJ45 connector
1 x Grounds Cable
There are no reviews for this product yet.
There are no datasheets for this product yet.
Frequently Purchased Together
RBSXTR+R11e-LTE6
MikroTik CAT6 LTE Modem
189 in stock
View Product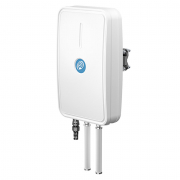 AX50MO
QuWireless QuMax Omni L
10 in stock
View Product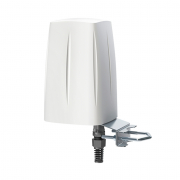 AX12S
QuWireless QuSpot Omni-
3 in stock
View Product