Datacel Wall Mounted Rack Mount Network Cabinet 12u 600x390mm Black
DataCel WM1263B
£168.00
Availability:Awaiting Date from Manufacturer
Linitx Quick Code # 16529
Manufacturer SKU: WM1263B

Manufacturer: DataCel
Quantity
1+
10+
20+
50+
100+
250+
Price
£140.00

EXC VAT

£138.60

EXC VAT

£137.20

EXC VAT

£135.10

EXC VAT

£133.00

EXC VAT

Call Us 01449 888000

|
|
|
|
The Datacel wall mounted cabinet (WM1263B) is ideal for small network installations, with 19" mounting profiles at the front and rear of the cabinet allowing for an easy installation of rack mountable equipment.
Cable access is provided at the top and bottom of the cabinet and both the front door and side panels are lockable to keep the equipment housed within safe from tampering.
Features:
Lockable/removable side panels
Easy-mount wall adapter plate
19" mounting profiles front and rear
Lockable Glass Front Door
WM1263B
U Height
12u
External Height
630mm
External Width
600mm
External Depth
390mm
Mounting Profile Width
19"
Internal Working Depth
Maximum of 200mm
Mounting Profiles Position/s
Front & Rear
Construction
Welded
Front Door Type/s
Glass In Steel Surround, Lockable
Side Panels
Lockable/Removable
Cable Entry
Tob, Bottom
Weight
12.2Kgs
Static Loading
60Kgs
There is no box content detail for this product yet.
There are no reviews for this product yet.
There are no datasheets for this product yet.
Alternative Products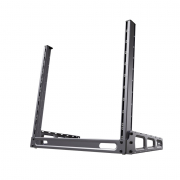 SR-10U
Mikrotik Rack-holder 19
13 in stock
View Product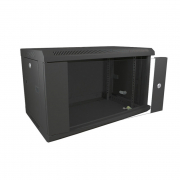 WM1266B
Datacel Wall Mounted Ra
0 in stock
View Product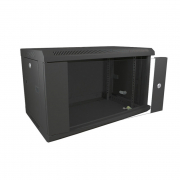 WM663B
Datacel Wall Mounted Ca
0 in stock
View Product
Frequently Purchased Together