Mikrotik Rack-holder 19inch 10U Adjustable Desktop Rack - SR-10U
MikroTik SR-10U
£62.40
Availability: Despatched today
if ordered within the next 0 mins
Linitx Quick Code # 16909
Manufacturer SKU: SR-10U

Manufacturer: MikroTik
Quantity
1+
10+
20+
50+
100+
250+
Price
£52.00

EXC VAT

£51.48

EXC VAT

£50.96

EXC VAT

£50.18

EXC VAT

£49.40

EXC VAT

Call Us 01449 888000

|
|
|
|
Mikrotik Rack-holder 19" 10U Adjustable Desktop Rack - SR-10U
The Mikrotik Rack-holder Adjustable Desktop Rack SR-10U is a uniquely designed rackmount solution the allows you to quickly mount up to 10 1U devices on (or under) a table. The SR-10U is constructed from sturdy and lightweight aluminium and includes the option to mount a multi-plug extension cord to the rear of the frame. Included with the rack is a package containing screws for mounting up to 10 devices as well the rack itself which supports any devices that would fit in a standard 19" rack. You can use the SR-10U in combination with the K-79 accessory kit and RB5009UG+S+IN to mount four routers per 1U rackmount space, allowing for up to fourty routers in total.
Specifications
Product code
SR-10U
Weight
1.85 kg
Dimensions
318 x 511 x 507 mm
Included Parts
1x SR-10U
10x Rackmount screw set
1x Mounting nut set
There are no reviews for this product yet.
There are no datasheets for this product yet.
Alternative Products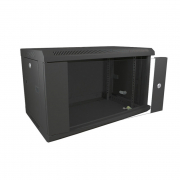 WM663B
Datacel Wall Mounted Ca
0 in stock
View Product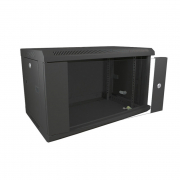 WM1263B
Datacel Wall Mounted Ra
0 in stock
View Product
Frequently Purchased Together