RF Elements StarterDish 21dBi Parabolic Dish Antenna - STD-21-UM
RF elements STD-21-UM
£74.40
Availability: Despatched today
if ordered within the next 0 mins
Linitx Quick Code # 16779
Manufacturer SKU: STD-21-UM

Manufacturer: RF elements
Quantity
1+
10+
20+
50+
100+
250+
Price
£62.00

EXC VAT

£61.38

EXC VAT

£60.76

EXC VAT

£59.83

EXC VAT

£58.90

EXC VAT

Call Us 01449 888000

|
|
|
|
RF Elements StarterDish 21dBi Parabolic Dish Antenna - STD-21-UM
The StarterDish range from RF Elements is designed to provide a simple, cost-effective solution to CPE deployment scenarios with a wide range of footprint, gain, and connectivity options. The STD-21-UM has a compact design for shorter distance links where antenna size and clearance is a concern. Beam and gain performance are both paramount, with the design of the STD-21-UM providing minimised side lobes and stable gain performance over the whole working frequency. Straight out of the box the STD-21-UM is compatible with the Ubiquiti and Mimosa waveguide connectors and the separately sold StarterAdapter enables connectivity with any radio with a coaxial interface.
The STD-21-UM is also available as in a 5 pack.
Features:
Beam Performance - Minimised side lobes allow for deployment as CPE antennas in high interference environments.
Balanced Gain - Stable gain performance over the whole working frequency band and both polarisations results in dependable field performance when changing radio channels
Flexible Radio Connectivity - Compatible with Ubiquiti and Mimosa waveguide connector. StarterAdapter enables connectivity with any radio with coaxial interfaces
Slick Pole Mount - Integrated pole mount is simple and light weight. Supports pole diameter of 20 to 55 mm (upper range recommended for best results).
Light Weight - Low antenna weight makes installation easy in environments with few mounting options.
Cost-efficient Multi Packs - The STD-21-UM also comes in 5 packs to minimise shipping costs and packaging waste
STD-21-UM
Antenna Connection
Waveguide Port
Antenna Type
Parabolic Dish
Antenna Gain
21 dBi
Environmental
IP65
Pole Mounting Diameter
20-55mm
Temperature
-35C to 55C
Wind Survival
160 Km/h
Antenna Compatibility
RF Elements StarterAdapter SMA
Mimosa C5x
Ubiquiti PS-5AC, IS-5AC, IS-M5
1x StarterDish
1x Subreflector
1x Antenna Base
1x Large Pole Mount Bracket
1x Small Pole Mount Bracket
1x Bracket Arm
1x bag with Hardware
1x Bag with C5x Adaptor
1x Bag with M6 Surface Treated Nuts
There are no reviews for this product yet.
There are no datasheets for this product yet.
Frequently Purchased Together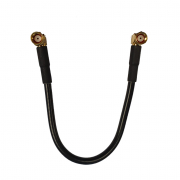 RP-SMA/CLF200-19
LinITX Pro Series High
318 in stock
View Product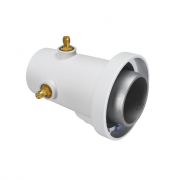 STA-SMA
RF elements StarterAdap
26 in stock
View Product