Tycon USB Powered 24V Passive PoE Injector - TP-DCDC-2USB-24
Tycon TP-DCDC-2USB-24
£43.20
Availability: Despatched next working day
Linitx Quick Code # 16987
Manufacturer SKU: TP-DCDC-2USB-24

Manufacturer: Tycon Systems
Quantity
1+
10+
20+
50+
100+
250+
Price
£36.00

EXC VAT

£35.64

EXC VAT

£35.28

EXC VAT

£34.74

EXC VAT

£34.20

EXC VAT

Call Us 01449 888000

|
|
|
|
Tycon USB Powered 24V Passive PoE Injector - TP-DCDC-2USB-24
The TP-DCDC-2USB-24 is a Passive Power Over Ethernet Power Source offered by Tycon Systems. It is a unique 24VDC Passive POE injector powered by two USB ports, capable of being driven by a Laptop. The DCDC-2USB-24 supports cable lengths of up to 100m (328 feet).
Various protections for short circuit, overload and over voltage are built in. Tycon's TP-DCDC-2USB-24 has an output power of up to 12W which is dependent on the overall capacity of the USB ports powering the device. USB 2.0 ports provide 0.5A and USB 3.0 ports, 0.9A. Newer USBs can provide up to 1.5A.
The TP-DCDC-2USB-24 USB powered PoE injector is a must for any technician's toolbox, powering devices from the likes of Ubiquiti and Mikrotik as well as other 24VDC Passive POE products from a laptop. Reducing what you may need to bring with you. Allowing the user to quickly power and test the device by directly.
Features:
Remotely Power 24VDC Passive POE Equipment via CAT5 Cable from USB power.
Up to 12W Passive 24VDC POE Output Power
Short Circuit, Over Current and Over Voltage Protection
10/100Mb Compatible
I.T.E. Power Supply, UL Listed
Applications:
Troubleshooting Passive POE Wireless Systems
Wireless Access Points and Client Devices
IP Phone and Security Camera Systems
TP-DCDC-2USB-24
USB Input
5VDC
POE Voltage
24VDC @ 0.5A
Output Power
12W maximum
Efficiency (min)
72%
Line / Load Regulation
1% / 5%
Ripple / Noise
1% / 5%
Cable Lengths
2USB 100mm , CAT5 500mm
POE Compatibility
Passive PoE Pins 4,5(+), 7,8(-)
Data Compatibility
10/100
Protections
Over-Voltage, Short Circuit, Over-Current
Environmental Standards
RoHs
Operating Temperature
-30 to +50°C
Operating Humidity (RH)
5% - 90%
Storage Temperature
-40 to +80°C
Dimensions
85 x 76 x 36mm
Weight
134g
There are no reviews for this product yet.


Please note that links to other websites are beyond our control. We link in good faith and are not be responsible for their content.




Frequently Purchased Together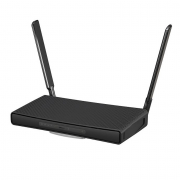 RBD53iG-5HacD2HnD
MikroTik RouterBoard hA
26 in stock
View Product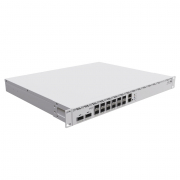 CCR2216-1G-12XS-2XQ
MikroTIk CCR2216 Cloud
4 in stock
View Product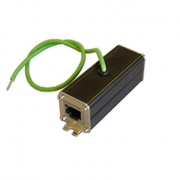 TP-ESP-1000-POE24
Tycon 24V PoE Surge Pro
4 in stock
View Product