Teltonika RUT901 Industrial Mobile LTE Cellular 4G Router - RUT901
Teltonika RUT901
£156.00
Availability: Despatched today
if ordered within the next 0 mins
Linitx Quick Code # 17425
Manufacturer SKU: RUT901

Manufacturer: Teltonika Networks
Quantity
1+
10+
20+
50+
100+
250+
Price
£130.00

EXC VAT

£128.70

EXC VAT

£127.40

EXC VAT

£125.45

EXC VAT

£123.50

EXC VAT

Call Us 01449 888000

|
|
|
|
Teltonika RUT901 Industrial Mobile Cellular Router

Introducing the Teltonika RUT901 Mobile Router, the ultimate solution for seamless and reliable internet connectivity on the go. Designed to meet the demands of today's mobile world, this advanced router offers high-performance connectivity in a compact and rugged design, making it perfect for a wide range of applications and environments.

Equipped with 3G/4G/LTE connectivity, the RUT901 ensures fast and stable internet access wherever you are. Whether you're traveling, working remotely, or setting up a temporary network, this mobile router keeps you connected and productive with its high-speed data transfer capabilities. Say goodbye to unreliable connections and experience seamless internet access at all times.

The Teltonika RUT901 prioritises security to protect your network and data. With its built-in firewall and VPN support, it safeguards against unauthorised access and potential threats, ensuring that your sensitive information remains secure. You can browse the internet, access corporate networks, and transfer data with peace of mind, knowing that your connection is protected.

Setting up and managing your network has never been easier. With the user-friendly web interface and the Teltonika Remote Management System (RMS), you have full control over your network settings, data usage, and signal strength. Monitor your network performance, make adjustments as needed, and ensure optimal connectivity for your devices.

The rugged and compact design of the Teltonika RUT901 makes it suitable for deployment in various environments. It is built to withstand harsh conditions, with wide temperature range support and shock resistance. Whether you're in an industrial setting, a construction site, or an outdoor location, this router provides reliable connectivity, even in challenging situations.

The RUT901 offers versatile connectivity options to suit your needs. With multiple Ethernet ports and WiFi support, you can connect a variety of wired and wireless devices to the router. This enables you to create a stable network for your team or family, ensuring everyone stays connected and productive.

Experience the power and convenience of the Teltonika RUT901 Mobile Router. With its advanced features, robust security, and rugged design, this router is your reliable companion for uninterrupted internet connectivity on the go. Stay connected, stay productive, and stay in control with the RUT901 Mobile Router.

Mobile
4G (LTE) – Cat 4 up to 150 Mbps, 3G – Up to 42 Mbps, 2G – Up to 236.8 kbps

2 SIM cards, auto-switch cases: weak signal, data limit, SMS limit, roaming, no network, network denied, data connection fail, SIM idle protection

Signal strength (RSSI), SINR, RSRP, RSRQ, EC/IO, RSCP, Bytes sent/received, connected band, IMSI, ICCID

SMS status, SMS configuration, send/read SMS via HTTP POST/GET, EMAIL to SMS, SMS to EMAIL, SMS to HTTP, SMS to SMS, scheduled SMS, SMS autoreply, SMPP

Supports sending and reading Unstructured Supplementary Service Data messages

Operator black/white list

Possibility to use different PDNs for multiple network access and services

Band lock, Used band status display

Direct connection (bridge) between mobile ISP and device on LAN

Router assigns its mobile WAN IP address to another device on LAN
Wireless
IEEE 802.11b/g/n, Access Point (AP), Station (STA)

WPA-PSK/WPA2-PSK Mixed Mode, WPA2-PSK, WPA2-EAP, WPA2-EAP/WPA3-EAP Mixed Mode, WPA3-EAP, WPA2-PSK/WPA3-SAE Mixed Mode, WPA3-SAE, OWE; AES-CCMP, TKIP, Auto Cipher modes, client separation

SSID stealth mode and access control based on MAC address

Up to 100 simultaneous connections

Captive portal (Hotspot), internal/external Radius server, SMS authorization, internal/external landing page, walled garden, user scripts, URL parameters, user groups, individual user or group limitations, user management, 9 default customizable themes

Wireless Connectivity Features

Fast roaming (802.11r), Relayd
Ethernet
1 x WAN port 10/100 Mbps, compliance IEEE 802.3, IEEE 802.3u standards, supports auto MDI/MDIX

3 x LAN ports, 10/100 Mbps, compliance IEEE 802.3, IEEE 802.3u standards, supports auto MDI/MDIX
Network
Static routing, Dynamic routing (BGP, OSPF v2, RIP v1/v2, EIGRP, NHRP), Policy based routing

TCP, UDP, IPv4, IPv6, ICMP, NTP, DNS, HTTP, HTTPS, SFTP, FTP, SMTP, SSL/TLS, ARP, VRRP, PPP, PPPoE, UPNP, SSH, DHCP, Telnet, SMPP, SMNP, MQTT, Wake On Lan (WOL)

H.323 and SIP-alg protocol NAT helpers, allowing proper routing of VoIP packets

Ping Reboot, Wget Reboot, Periodic Reboot, LCP and ICMP for link inspection

Port forward, traffic rules, custom rules

Static and dynamic IP allocation, DHCP Relay

QoS / Smart Queue Management (SQM)

Traffic priority queuing by source/destination, service, protocol or port, WMM, 802.11e

Supported >25 service providers, others can be configured manually

WiFi WAN, Mobile, VRRP, Wired options, each of which can be used as an automatic Failover

Balance Internet traffic over multiple WAN connections

Possibility to mount remote file system via SSH protocol (not available in standard FW)
Security
Pre-shared key, digital certificates, X.509 certificates, TACACS+, Radius, IP & Login attempts block

Pre-configured firewall rules can be enabled via WebUI, unlimited firewall configuration via CLI; DMZ; NAT; NAT-T

DDOS prevention (SYN flood protection, SSH attack prevention, HTTP/HTTPS attack prevention), port scan prevention (SYN-FIN, SYN-RST, X-mas, NULL flags, FIN scan attacks)

Port and tag-based VLAN separation

Mobile data limit, customizable period, start time, warning limit, phone number

Blacklist for blocking out unwanted websites, Whitelist for specifying allowed sites only

Flexible access control of TCP, UDP, ICMP packets, MAC address filter
VPN
Multiple clients and a server can run simultaneously, 27 encryption methods

DES-CBC 64, RC2-CBC 128, DES-EDE-CBC 128, DES-EDE3-CBC 192, DESX-CBC 192,

BF-CBC 128, RC2-40-CBC 40, CAST5-CBC 128, RC2-64-CBC 64, AES-128-CBC 128, AES-128-CFB 128, AES-128-CFB1 128, AES-128-CFB8 128, AES-128-OFB 128, AES-128-GCM 128, AES-192-CFB 192, AES-192-CFB1 192, AES-192-CFB8 192, AES-192-OFB 192, AES-192-CBC 192, AES-192-GCM 192, AES-256-GCM 256, AES-256-CFB 256, AES-256-CFB1 256, AES-256-CFB8 256, AES-256-OFB 256, AES-256-CBC 256

IKEv1, IKEv2, with 14 encryption methods for IPsec (3DES, DES, AES128, AES192, AES256, AES128GCM8, AES192GCM8, AES256GCM8, AES128GCM12, AES192GCM12, AES256GCM12, AES128GCM16, AES192GCM16, AES256GCM16)

GRE tunnel, GRE tunnel over IPsec support

Client/Server instances can run simultaneously, L2TPv3, L2TP over IPsec support

Proxy designed to add TLS encryption functionality to existing clients and servers without any changes in the program's code

Method of building scalable IPsec VPNs

SSTP client instance support

ZeroTier VPN client support

WireGuard VPN client and server support

Tinc offers encryption, authentication and compression in it's tunnels. Client and server support.
MODBUS TCP SLAVE
Respond to one ID in range [1;255] or any

MODBUS TCP custom register block requests, which read/write to a file inside the router, and can be used to extend MODBUS TCP Slave functionality
MODBUS TCP MASTER
01, 02, 03, 04, 05, 06, 15, 16

8-bit: INT, UINT; 16-bit: INT, UINT (MSB or LSB first); 32-bit: float, INT, UINT (ABCD (big-endian), DCBA (little-endian), CDAB, BADC)
DATA TO SERVER
HTTP(S), MQTT, Azure MQTT, Kinesis
MQTT Gateway
Allows sending commands and receiving data from MODBUS Master through MQTT broker
DNP3
TCP Master, DNP3 Outstation
Monitoring & Management
HTTP/HTTPS, status, configuration, FW update, CLI, troubleshoot, event log, system log, kernel log

Firmware update from server, automatic notification

SMS status, SMS configuration, send/read SMS via HTTP POST/GET

Reboot, Status, Mobile data on/off, Output on/off, answer/hang-up with a timer, WiFi on/off

OpenACS, EasyCwmp, ACSLite, tGem, LibreACS, GenieACS, FreeACS, LibCWMP, Friendly tech, AVSystem

MQTT Broker, MQTT publisher

SNMP (v1, v2, v3), SNMP Trap

Management API over HTTP/HTTPS

MODBUS TCP status/control

Teltonika Remote Management System (RMS)
IoT Platforms
Allows monitoring of: Device data, Mobile data, Network info, Availability

Allows monitoring of: WAN Type, WAN IP, Mobile Operator Name, Mobile Signal Strength, Mobile Network Type

Allows monitoring of: Device Model, Revision and Serial Number, WAN Type and IP, Mobile Cell ID, ICCID, IMEI, Connection Type, Operator, Signal Strength

Can send device IP, Number of bytes send/received, Temperature, PIN count to Azure IoT Hub server
System Characteristics
Mediatek, 580 MHz, MIPS 24Kc
Firmware / Configuration
Update FW from file, check FW on server, configuration profiles, configuration backup

Update FW/configuration for multiple devices at once

Update FW without losing current configuration
Firmware Customization
RutOS (OpenWrt based Linux OS)

Busybox shell, Lua, C, C++

SDK package with build environment provided
Input / Output
1 x Digital Input, 0 - 6 V detected as logic low, 8 - 30 V detected as logic high

1 x Digital Output, Open collector output, max output 30 V, 300 mA

Allows to set certain I/O conditions to initiate event
Power
4-pin industrial DC power socket

9 – 30 VDC, reverse polarity protection; surge protection >31 VDC 10us max

Passive PoE over spare pairs. Possibility to power up through LAN port, not compatible with IEEE802.3af, 802.3at and 802.3bt standards, Mode B, LAN1 Port, 9 - 30 VDC
Physical Interfaces
4 x RJ45 ports, 10/100 Mbps

1 x Digital Input, 1 x Digital Output on 4-pin power connector

1 x Bi-color connection status, 5 x Mobile connection strength, 4 x ETH status, 1 x Power

2 x SIM slots (Mini SIM - 2FF), 1.8 V/3 V, external SIM holders, eSIM (Optional)

1 x 4-pin power connector

2 x SMA for LTE, 2 x RP-SMA for WiFi antenna connectors

Reboot/User default reset/Factory reset button
Physical Specification
Aluminium housing, plastic panels

DIN rail (can be mounted on two sides), flat surface placement
Operating Environment
10% to 90% non-condensing

Ingress Protection Rating
Regulatory & Type Approvals
EMI Immunity
EN 301 489-1 V2.2.3, Draft EN 301 489-17 V3.2.5, EN 301 489-52 V1.2.1, EN 55032:2015+A1:2020, EN 55035:2017+A11:2020

EN 61000-4-5:2014+A1:2017
Performance Specifications
EN 300 328 V2.2.2, EN 301 893 V2.1.1, EN 301 908-1 V15.1.1, EN 301 908-2 V13.1.1, EN 301 908-13 V13.2.1
Safety
EN IEC 62311:2020, EN 50665:2017
1x RUT901
1x UK 4 PIN Power Supply
1x Sim Kit
1x Cat5E 1.5m Ethernet Cable
2x Wi-Fi Antenna
2x Mobile Antenna
1x Quick Start Guide
There are no reviews for this product yet.
Please note that links to other websites are beyond our control. We link in good faith and are not be responsible for their content.
Teltonika RUT901 Datasheet
Frequently Purchased Together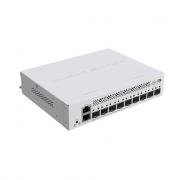 CRS310-1G-5S-4S+IN
MikroTik CRS310 Cloud R
12 in stock
View Product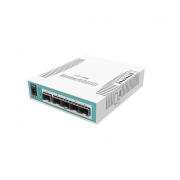 CRS106-1C-5S
MikroTik CRS106 Cloud R
35 in stock
View Product