DrayTek Vigor 166 G.fast VDSL2 Modem
DrayTek V166-K
£130.80
Availability: Despatched today
if ordered within the next 0 mins
Linitx Quick Code # 16864
Manufacturer SKU: V166-K

Manufacturer: DrayTek
Quantity
1+
10+
20+
50+
100+
250+
Price
£109.00

EXC VAT

£107.91

EXC VAT

£106.82

EXC VAT

£105.19

EXC VAT

£103.55

EXC VAT

Call Us 01449 888000

|
|
|
|
DrayTek Vigor 166 G.fast / VDSL2 Modem - V166K
Connect the DrayTek Vigor 166 modem and add G.fast and VDSL2 connectivity to any Ethernet-WAN router.
The Vigor 160 from DrayTek is not a just router, but a true G.fast/VDSL2 Ethernet Modem (bridge) with proven compatibility for UK G.fast and VDSL2 technologies, extensively tested to provide a robust, reliable DSL connection.
Installation is made easy and, in most cases, requires no setup or configuration as the Vigor 166 provides a routed IP connection and the ability to fully manage the connection to the secondary device.
Features:
Pre-Configured G.fast/VDSL2 to Ethernet Bridging Modem
Two Gigabit Lan Port
Built-in Diagnostics (WUI / CLI)
Bridging mode IPTV (YouView, Sky Q) Relay
IPv6 and IPv4 Compatible
DSL Line Stat information relay to DrayTek Vigor routers
Specifications:
Physical Interfaces
- RJ-11 ADSL/VDSL2/G.fast Line
- 2 x RJ-45 - Gigabit 10/100/1000BaseT Ethernet (auto-sensing/MDI-X)
- Power Socket (DC)
- Factory Reset Button
Protocol Support
- ITU-T G.9700, G.9701 G.fast
- ITU-T G.993.1 VDSL
- ITU-T G.993.2 VDSL2
- ITU-T G.997.1
- VDSL Annex A, Annex C, Annex M
- VDSL Profiles: 8a, 8b, 8c, 8d, 12a, 12b, 17a
- VDSL2 Vectoring
- BT SIN 498 MCT Approved
- OLR, UPBO, DBPO, US0
- ANSI T1.413 Issue 2
- ITU-T G.992.1 G.dmt (ADSL)
- ITU-T G.992.3 ADSL2
- ITU-T G.992.5 ADSL2+
- ADSL Annex L (READSL)
- ADSL Annex M
- PPPoA-PPPoE or PPPoE-PPPoE Bridging (WAN to LAN)
- RFC-2684 / RFC-1483
Environmental
Operating: 0 ° ~ 45 ° C
Storage: -25 ° ~ 70 ° C
Humidity: 20% ~ 90% Non-Condensing
Dimensions
Width: 182 mm
Depth: 125 mm
Height: 40 mm
Power
- 220-240VAC (to DC with supplied Plug-Top PSU).
- Power Adapter: DC 12V/1A
- Max. Power: 6 watt
1x Vigor166 Modem
1x RJ-11 to RJ-45 cable
1x RJ-11 to RJ-11 cable
1x UK PSU
1x Wall Mount Kit (Screws included)
There are no reviews for this product yet.


Please note that links to other websites are beyond our control. We link in good faith and are not be responsible for their content.




Alternative Products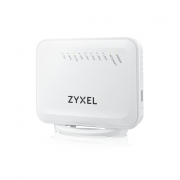 VMG1312-T20B
ZYXEL Wireless N VDSL2
0 in stock
View Product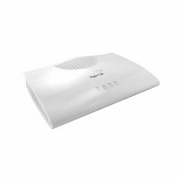 V130-K
DrayTek Vigor 130 VDSL2
0 on order
On Backorder
Frequently Purchased Together