ZYXEL Wireless N VDSL2 Gateway - VMG1312-T20B
Zyxel VMG1312-T20B
£46.80
Availability:Awaiting Date from Manufacturer
Linitx Quick Code # 16857
Manufacturer SKU: VMG1312-T20B

Manufacturer: Zyxel

|
|
|
|
ZYXEL VMG1312-T20B Wireless N 4-port VDSL2 Gateway with USB
The Zyxel VMG1312-T20B is an advanced VDSL2 gateway with auto-sensing between VDSL2 and ADSL2+ for high-speed Internet access. Supporting G.vectoring, it increases speed and coverage to compete with other broadband technologies without infrastructural change.
The Zyxel VMG1312-T20B integrates an IEEE 802.11 b/g/n access point and a 10/100 Ethernet switch for LAN access. It can act as a concentrator between different devices connected via the LAN wired and wirelessly. With enhanced WiFi to ensure a quality user experience.
Key features:
VDSL2 G.vectoring for maximized service coverage
2.4 GHz 11n (2x2) for superior performance and coverage
TR-069/TR-181 issue-2 Remote Management
Advanced QoS to ensure quality of triple-play services
There is no specification detail for this product yet.
Package Contents:
VMG1312-T20B Wireless VDSL2 router
Power adapter
RJ-11 cable
RJ-45 cable
Quick start guide
There are no reviews for this product yet.
Please note that links to other websites are beyond our control. We link in good faith and are not be responsible for their content.
Zyxel VMG1312-T20B Datasheet
Alternative Products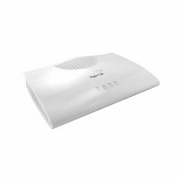 V130-K
DrayTek Vigor 130 VDSL2
0 on order
On Backorder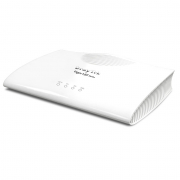 V166-K
DrayTek Vigor 166 G.fas
13 in stock
View Product
Frequently Purchased Together