MikroTik CCR2004 Network Interface Card - CCR2004-1G-2XS-PCIe
MikroTik CCR2004-1G-2XS-PCIe
£210.00
Availability:Awaiting Date from Manufacturer
Linitx Quick Code # 17005
Manufacturer SKU: CCR2004-1G-2XS-PCIe

Manufacturer: MikroTik
Quantity
1+
10+
20+
50+
100+
250+
Price
£175.00

EXC VAT

£173.25

EXC VAT

£171.50

EXC VAT

£168.88

EXC VAT

£166.25

EXC VAT

Call Us 01449 888000

|
|
|
|
MikroTik CCR2004 Network Interface Card - CCR2004-1G-2XS-PCIe
The CCR2004-1G-2XS-PCIe is a unique product from MikroTik that combines a 2 x 25 Gigabit PCIe Ethernet adapter, mounted within your server, with the capabilities of a CCR2004 router.
By default, the PCIe interface displays as four virtual Ethernet interfaces, of which two are in passthrough mode to the physical 25G SFP28 cages. The remaining two virtual interfaces are then bridged with the Physical Gigabit Ethernet port which is used for management access. Once logged in, all interfaces and settings can then be configured freely as the CCR2004-1G-2XS-PCIe runs on RouterOS, the same as any other MikroTik router.
With the ability to reach wire-speed (100Gbps) with Jumbo frames, the CCR2004-1G-2XS-PCIe ensures that the the network card will not become a bottleneck in most server setups. With 4 GB of RAM, powerful quad-core ARMv8 64-bit CPU and 128 MB of NAND storage, this product can handle numerous functions such as firewall, user management, access control for home media and file servers, and even some traffic control without the need to install a stand-alone router.
CCR2004-1G-2XS-PCIe

CPU
AL32400 2 GHz
CPU architecture
ARM 64bit
CPU core count
4
Size of RAM
4 GB
RAM type
DDR4
Storage
128 MB, NAND
Number of 1G Ethernet ports
1
Number of 25G SFP28 ports
2
Operating system
RouterOS (License level 6)
Dimensions
170 x 69 x 18 mm
Operating temperature
-20°C to +60°C
Max power consumption
25 W
Certification
CE, FCC, IC
Package Contents:
1 x CCR2004-1G-2XS-PCIe
1 x High Bracket
There are no reviews for this product yet.
Alternative Products
Frequently Purchased Together
CRS318-16P-2S+OUT
MikroTik CRS318 netPowe
20 in stock
View Product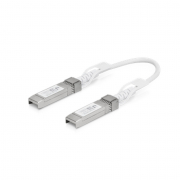 UC-DAC-SFP28
Ubiquiti UFiber Direct
46 in stock
View Product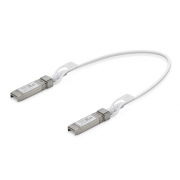 UC-DAC-SFP+
Ubiquiti Direct Attach
100 on order
On Backorder